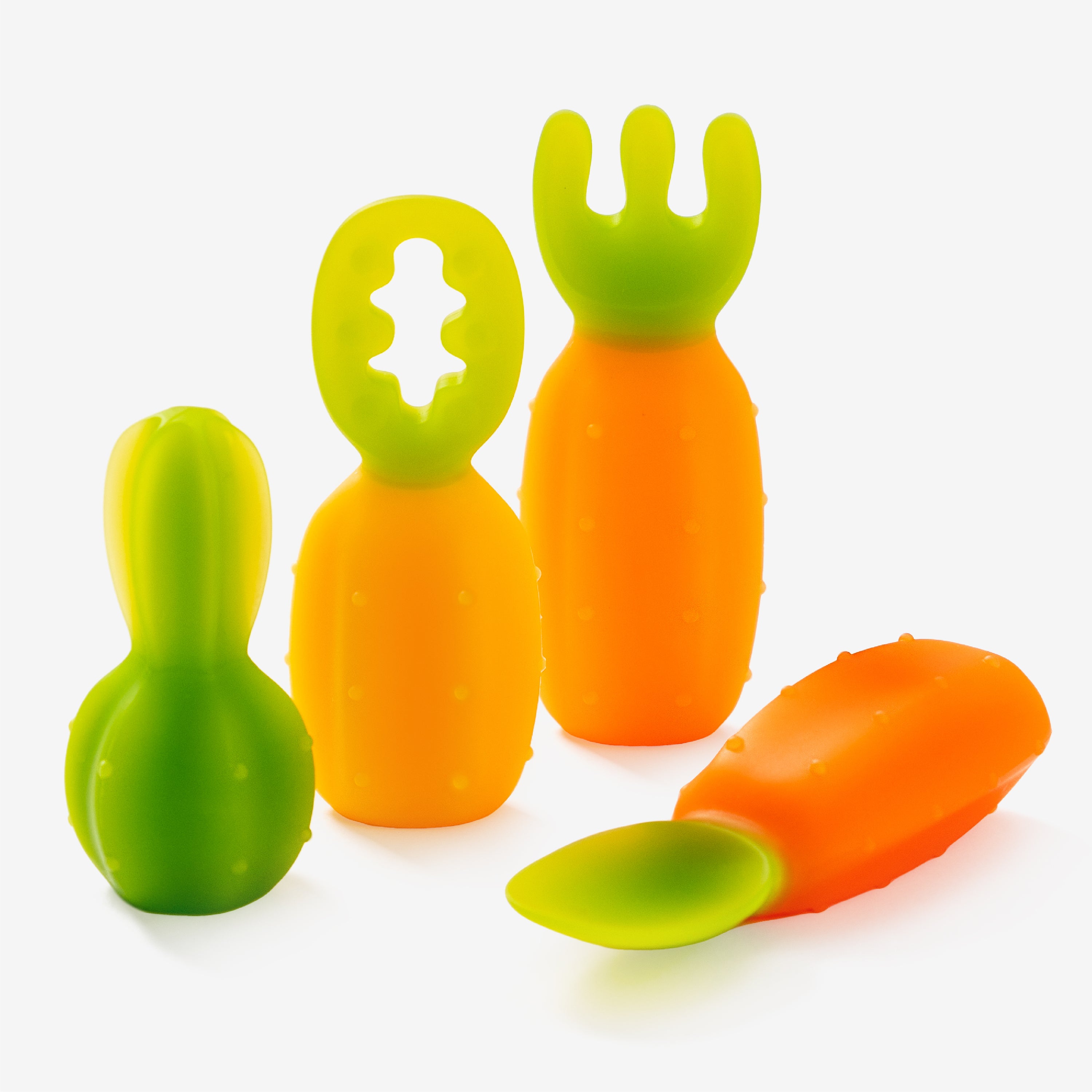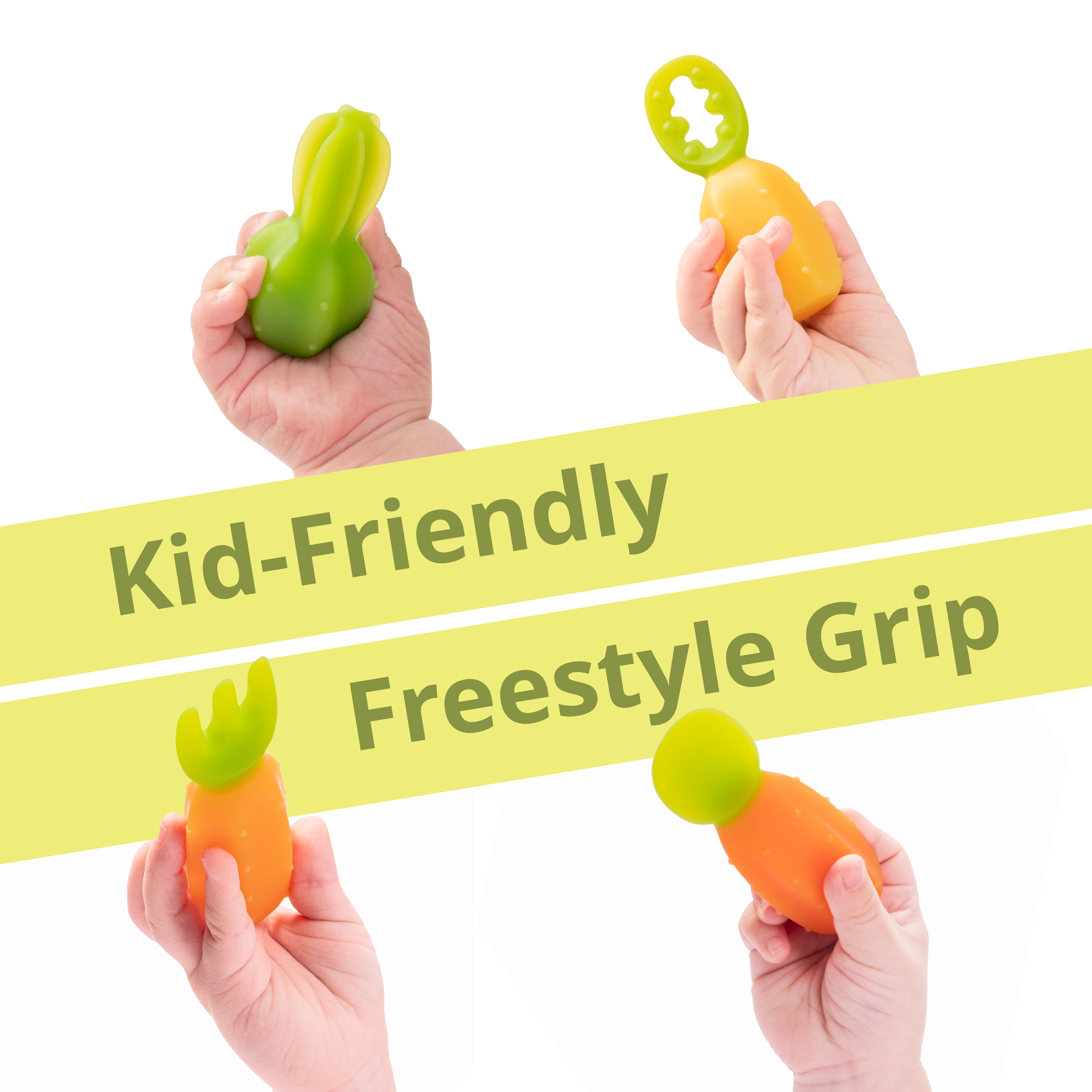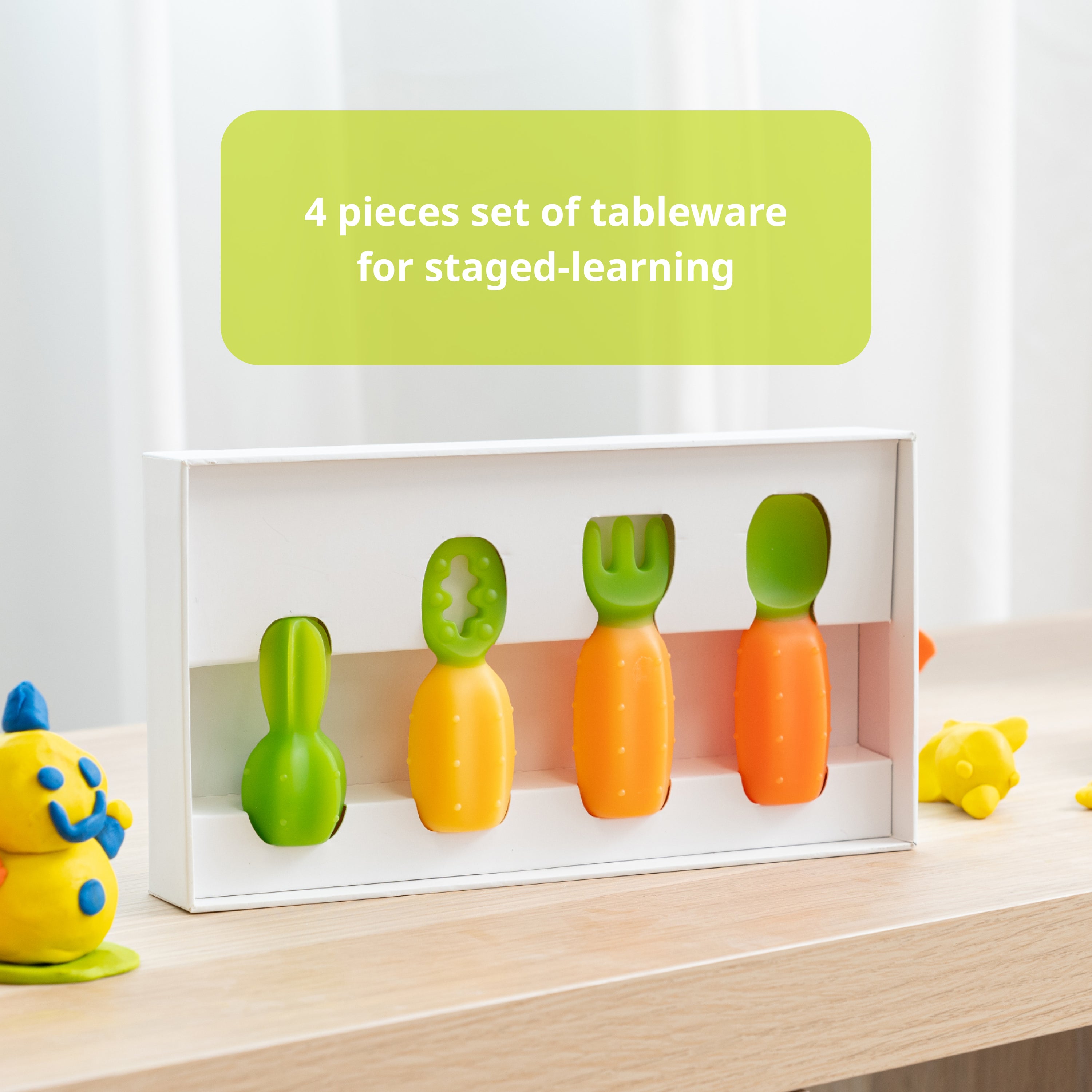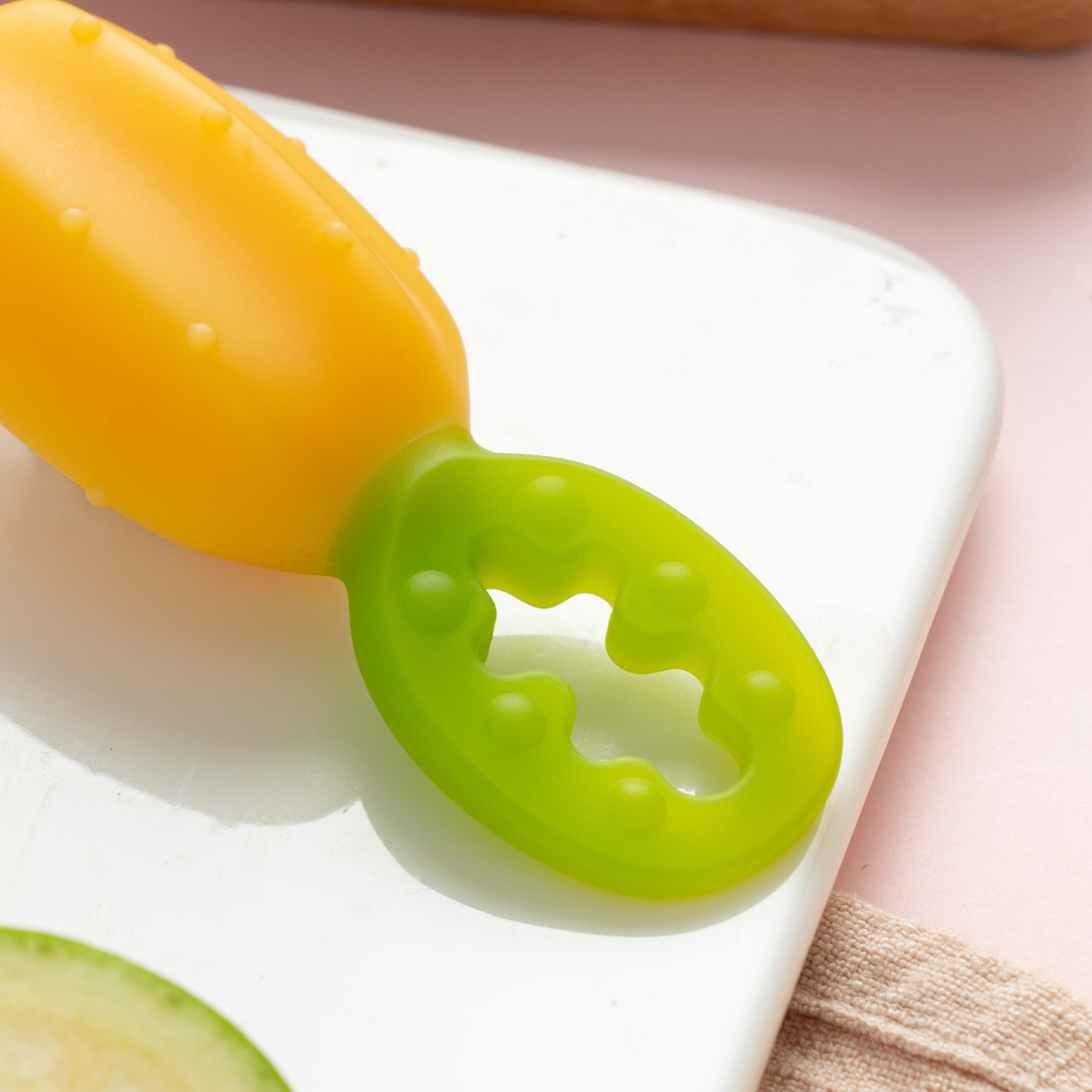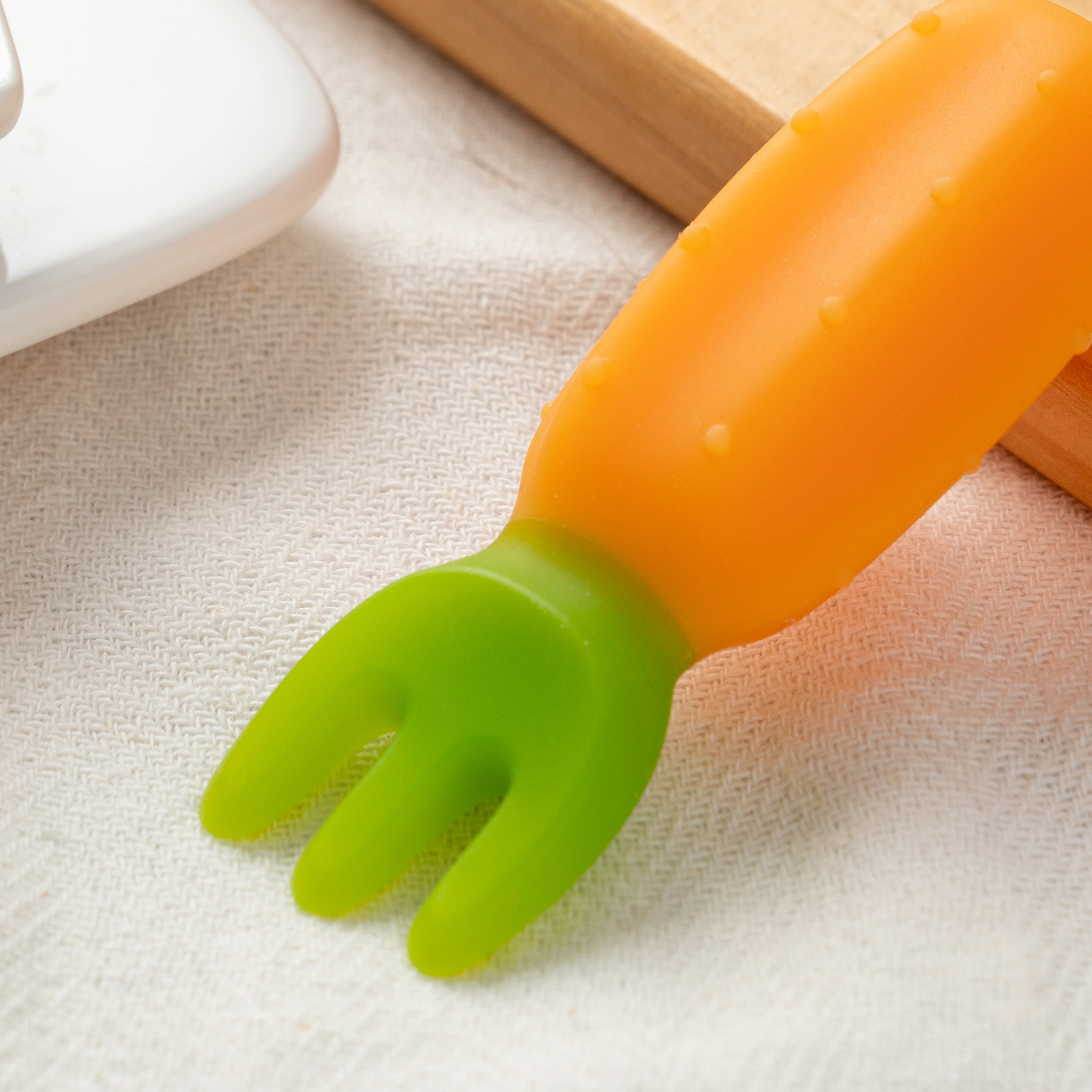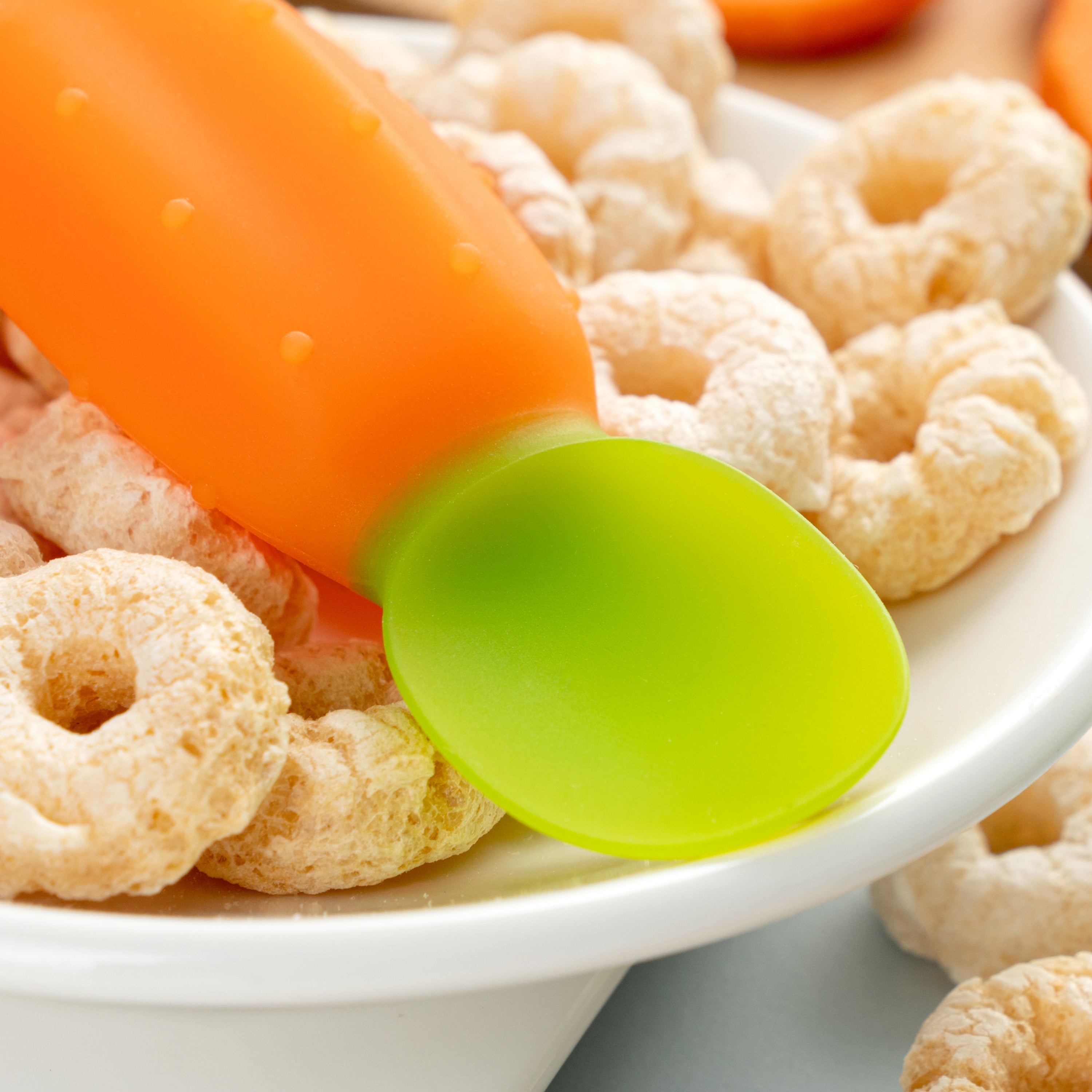 *Customs Duties & Taxes May Apply
*If you need further assistance in order or payment issues, please contact Lollipop Support.
Description
Product Features
【FIRST STEP TO SELF-FEEDING】Simple lesson of grasps will yield to better spoon/fork holding abilities; Lollipop baby tableware is designed to help the kids learn and make the bold move of using grown-ups spoon and fork for kids; Step by step learning tableware for kids; Help your baby learn from zero to hero!


【STIMULATIVE BUMPY HANDLES】The dot-like bumps on the handle help 8 Month-Old infants with multisensory Perception (visuo-tactile); The nodes stimulate different palmar areas and accelerate sensory integration; This helps baby focus better and remember what they learned.


【ERGONOMIC HANDY DESIGN】Easy Peasy baby led weaning pre spoon is very easy fit for your kid to grap. Its bionic hexagon handle supports all grasp styles. Lollipop designed the tableware for little hands that can match the child's hand development phases perfectly.


【SOFT AND HEALTHY】Baby self-feed learning tools made of safe and soft food-grade silicone material; Soft and smooth edges to promote kid safety while feeding; Does well under high temperature to help disinfect the baby utensils; No nasty chemicals, free from BPA, lead, phthalates and other harmful materials.


【DURABLE AND EASY TO CLEAN】When your kids graduate using the regular spoon, you can store them for your next toddler or give it away to friends with newborns learning to feed themselves; The smooth surface makes it easy to clean. Boil them for 2 minutes to clean, hand wash or on the top rack of your dishwasher; Not easy to break.
Certification: Food-grade silicone meets all safety requirements for the U.S, Contains no PVC, BPA, Lead or Phthalates.
Contents: Easy Pre-Spoon, Pre-Spoon, Baby Fork, Baby Spoon, Instruction manual, Baby keepsake box
Suitable Age: 8m - 3y
These are such perfect tools for my baby who just
started solids. I never knew how helpful different
tools like these would be for this new journey of
ours. These little utensils fit perfectly in his 6
month old hands and he loves using them! the first
two steps that we've used so far have been great
successes and I can't wait to continue trying new foods with them.
Just purchased this learning tableware for my 8 month old daughter. The quality is great and they are perfect size for her to hold in her hand. I look forward to watching her learn to use tableware with this set! Bonus points because they are cute & easy to clean!
This is such a cute set to start introducing your little one how to feed themselves. My little one loved it not only to feed herself but also used it as a teething toy! 😅
I love how the material is baby safe. We just started on stage 1 can't wait to try all the stages!🤗
I def recommend it. Also is a perfect gift for new mommas 🥰
FAQ
When should your little one start to use Lollipop Learning Tableware?
Our tableware is suitable for the little one from 8m to 3y. We design each utensil carefully to suit different age's development. Especially the first step-Mushi, your 8-month-old baby can easily hold it to start a led-weaning journey.

Then, parents can follow our suggestion to guide your babies learn self-feeding.
What kind of food can Lollipop Learning Tableware be used with?
Lollipop Learning Tableware contains four mini crews to accompany the self -feeding journey of your baby. These little utensils can not only be used with a range of foods from soup or purees to soft foods, such as potatoes, yogurt, home blends, and oatmeal; but also solid food like chicken breast, bread or fruit. You can follow our designed steps to enforce your baby's confidence.
Shipping
Fast and safe shipping
Lollipop is made and ship from Taiwan, so order-handling time will be 3-5 business days due to Taiwan Calendar. Once the order is confirm, all international packages are shipped via DHL delivery system. All international packages are shipped via DHL delivery system. Once the product(s) are under the process of DHL delivery. The shipping term will be followed by DHL shipment Policy. DHL estimates delivery between 3~7 business days.